Kate at the Fairground is the twenty-second episode of Ferry Boat Fred. It first aired on the ABC on 28 April 1992.
Plot
Kate is taking the zoo animals on a trip to The Fairground. Once they arrive at the fair, Kate impatiently watches the animals on the rides, as she is to arrive at a party with the other ferries later on. When she finally tells the animals that it is time to go, they refuse, as they are having so much fun. Kate decided to go without them until Lou arrives to tell her that the party will be tomorrow. Kate, delighted, takes the animals back to the zoo when they realise it's tea time. Kate arrives back at Wallaby Wharf and Ferry Boat Fred and Pete explain that those animals are a handful.
Characters
Gallery
Episode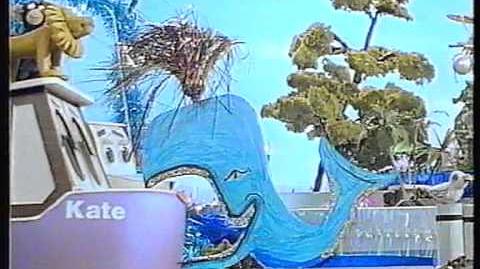 Ad blocker interference detected!
Wikia is a free-to-use site that makes money from advertising. We have a modified experience for viewers using ad blockers

Wikia is not accessible if you've made further modifications. Remove the custom ad blocker rule(s) and the page will load as expected.